Think you know everything there is to know about tires? GEICO put together a quick 10 question quiz on tire safety. See how you do!
Brush up on tire safety before you pack up the car and head to this year's holiday parties, and don't forget that Frank's Tire Service sells snow tires for all vehicles to keep you rolling through the rough weather.
Happy holidays from Frank's Tire Service!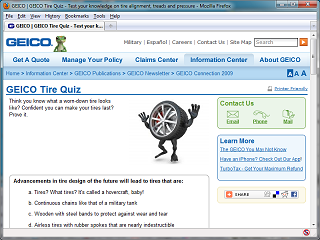 Leave a Reply